Difference Between A Mini Fridge and A Wine Cooler?
If you are a wine lover, you will agree that you should consider a few factors for your wine to mature properly. Additionally, a wine cooler's temperatures are decreasing, and humidity levels are high, among other things. While many wine enthusiasts like to develop their wines in a wine cooler, others prefer to serve them straight from the refrigerator. So, does the inside atmosphere of a mini fridge and a wine cooler impact the quality of the wine you consume if you compare wine fridge features? You will need to consider a few serious factors to determine whether small wine chillers or wine coolers are a better purchase decision and the difference between the two.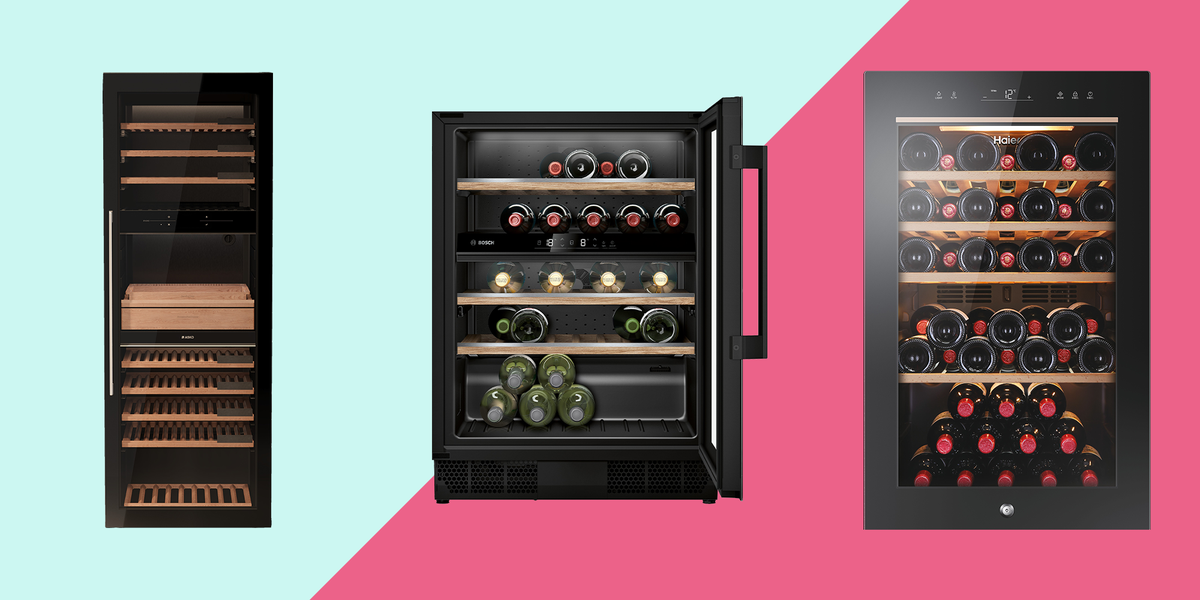 What Is A Wine Cooler?
A wine cooler is commonly known as a kitchen appliance used to store wine at its ideal chilling temperature, which is higher than the temperature used in normal refrigerators to hold other beverages or foods. In addition, wine fridges are built to progressively lower the temperature while maintaining a certain temperature range that is ideal for serving wine. The excellent chilling temperature range for red wines is 14.4°C to 20°C, while that for white wines is 7.8°C to 13.3°C. In most situations, wine coolers do not reach lower than 7.8°C. Instead of the cold and dry conditions seen in refrigerators, wine coolers maintain a specific level of humidity at these temperatures.
What Is A Mini Fridge?
Mini refrigerators are small refrigerators that keep prepared foods, perishables, and drinks cool. Mini refrigerators come in sizes ranging from 1.7 to 4.5 cubic feet. Additionally, they may be stored under the counter, in hotel rooms, dorm rooms, workplaces, and bedrooms due to their small size. Furthermore, they use less energy than full-size kitchen fridges. While mini-fridges are meant to keep objects chilly for a short period, many versions also have a freezer compartment for storing frozen meals. They contain various shelves and boxes for arranging stuff in addition to these compartments. Despite their advantages, mini-fridges do not have enough room to store wines.
Difference Between A Wine Cooler and A Mini Fridge
Wine coolers and fridges are completely different since they were manufactured for various purposes. Firstly, wine coolers lower temperatures gradually, whereas mini-fridges are quite rapid with temperature drops. In addition, wine coolers were designed to maintain an appropriate humidity level while refrigerators completely evaporate humidity. Furthermore, fridges are generally colder than wine cooler since it was built to prevent perishable foods from getting damaged. Moreover, a wine cooler tends to be more expensive than a mini fridge since it holds an optimum temperature for storing wine specifically and maybe use more energy during hotter climates.
Perks of Having A Wine Cooler over A Mini Fridge
Compared to a tiny fridge, the benefits of a wine cooler include being the greatest appliance for preserving wines at the proper humidity and temperature. Wine coolers are solely for keeping wines, ensuring that the taste and aromas of your wine are preserved. Wine coolers are designed to keep wine at the ideal humidity level for storage, between 50% and 70%. In addition, this humidity keeps mildew at bay and keeps wine corks from shrinking. On the other hand, mini fridges are dry when cold and are not designed to store wine. Unlike wine coolers, which maintain a steady temperature, the temperature in mini fridges varies. One of the primary reasons for this is that minirefrigerators are frequently open during the day.